Alibaba FBA Amazon Guide: How to Purchase from Alibaba as an Amazon Seller
Last Updated:
If selling on Amazon ever came to mind or was a consideration, one of the primary questions you may ask yourself is "where do I get my products." While there are several ways in which you can source products, purchasing from Alibaba is undeniably the most popular for sellers on Amazon.
Why do a lot of vendors use Alibaba? Also, what is it, you may ask? Notably, how do you purchase from Alibaba?
We'll cover all the information necessary about acquiring products for your business with Amazon in this Alibaba FBA Amazon Guide. Then, we'll talk about purchasing from Alibaba, how to handle your purchase once you receive them, as well as additional recommendations and ways to propel your Amazon selling abilities.
What is Alibaba?
Alibaba is a large Chinese internet wholesale merchant. In reality, it is one of the few stores that can compete with Amazon globally.
Alibaba is designed for business-to-business (B2B) purchases, whereas Amazon is usually for consumer-to-consumer (C2C) purchases. (The firm also runs Aliexpress, a consumer-oriented website.)
On this site, all of the vendors are producers and wholesalers, mostly from China, with factories that specialize in selling to resellers.
Though some Alibaba merchants allow you to buy one item individually, most of them only sell large quantities and require minimum purchase amounts.
Why Do the Majority of Amazon Sellers Use Alibaba?
Alibaba is used by Amazon merchants first and mainly due to their awesome prices. Most Amazon Sellers work directly with a factory, allowing you to avoid the intermediary and save money.
Another factor is simplicity.
Assume you've chosen to sell a phone case on Amazon and are looking for a producer. Where might you look for one? If your response is "I don't know," you're not alone. The majority of individuals have no notion where to begin.
All you have to do with Alibaba is visit their site and look for a "phone case" to get thousands of suppliers.
It saves sellers a huge amount of time and makes it simple for them to discover a provider that can provide the goods they need at a decent amount.
Alibaba is used by more than just Amazon merchants. They are also used to find items by selling on eBay, Etsy, and their online and physical retail businesses.
Unfortunately, even though there are several options, there's no particular site providing the same level of service as Alibaba.
What You Should Know Before Purchasing on Alibaba & Becoming an Amazon Seller
Alibaba is a wonderful location to find items for your Amazon store. However, you probably have a few concerns before starting.
The following are frequently asked questions regarding purchasing items from Alibaba:
Is it secure to purchase from Alibaba?
If you're making purchases for your Amazon store, it'll most certainly be a significant investment. As a result, you must ensure that anybody you deal with is reputable and will not exploit you.
Alibaba is amongst the biggest online merchants on the planet. They're a well-known corporation with a New York Stock Exchange listing. Nevertheless, just because the organization is trustworthy does not imply that every vendor on the site is, so proceed with caution.
Fortunately, Alibaba's Trade Assurance service ensures that you will get your funds refunded if you don't get your items or if your purchase does not match your requirements. As a result, a great way to maintain security on the site is to only transact with vendors that are members of this program.
What are the best things to buy from Alibaba and Sell on Amazon?
You can purchase almost anything from Alibaba because it's such a large store with various vendors. 
As a result, if you're a novice seller, the choices could be daunting, and you could have difficulties selecting what to offer on Amazon as your first item. It's not simply about what's fashionable right now. There are several more factors in play.
You would like to look for items that are extremely popular yet have little competition from other merchants. Additionally, you should think about delivery expenses. Because you're importing things from China, you'll have to have them transported to you, which might be costly. However, compact and light items are far less expensive to transport, making them the greatest option for sellers on Amazon.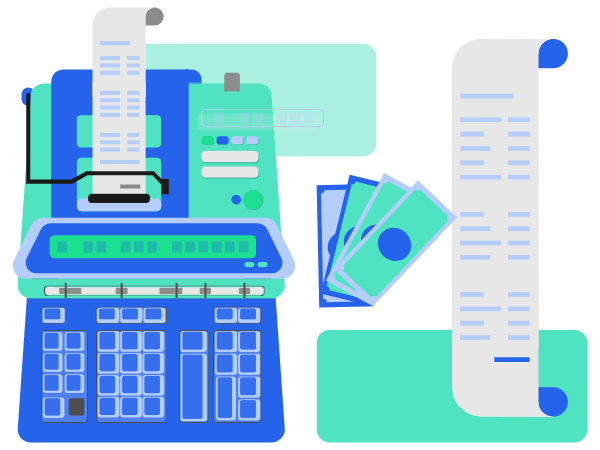 A Step-by-Step Guide on How to Order from Alibaba
Okay, so let's assume that you've done your research and decided on a product you'd like to sell. How do you go about buying from Alibaba and selling on Amazon?
We've outlined all the steps below to make it as easy for you as possible:
1. Register an Account on Alibaba
Before you can buy anything on Alibaba, you'll need to sign up for an account with them. To do this, simply go to Alibaba.com and click the "Join Free" button at the top of the page.
On the next page, fill out the form. You'll be asked to enter your country, email address, name, phone number, and company name. If you do not have your own company, just enter your name as your company name.
You'll also have to indicate whether you're registering as a buyer, seller, or both. Again, make sure to select "Buyer."
Once all your information is entered, click "Agree and Register" at the bottom. You'll be sent an email to verify your email address. Click the link in the email to verify it, and then you're ready to get started.
2. Select Your Supplier
You can also search for suppliers on Alibaba. Enter the name of the product you're looking for in the search field at the top of the page to see all the suppliers that carry that product. In most cases, there will be hundreds of different suppliers available, so you'll have to do your research to find the one that's right for you. Here are some things to look for:
Price: Obviously, the main thing you're going to be looking for is a supplier that can offer you your product at a price that works with your budget. You'll notice that most suppliers will advertise a price range. This is because the price per piece will vary depending on the size of your order. The more you order, the less you'll pay per piece.
Minimum Order Size: Most suppliers will have a minimum order size. This could be a few dozen, or it could be a few hundred. So, you'll need to make sure the minimum order isn't more than the amount you plan to purchase.
Trade Assurance Suppliers: As we mentioned earlier, Alibaba offers a Trade Assurance program that allows buyers to collect a full refund if something goes wrong with their order. Look for sellers who participate in this program.
Gold Sellers: This is a premium membership for sellers on Alibaba. It costs $10,000 and gives companies more ways to promote their products. Because the price of this membership is so high, it's a good way to filter out fraudsters, as only legitimate businesses are willing to pay that kind of fee.
Verified Suppliers: These suppliers have been certified and/or inspected by accredited third parties. This is yet another way to guarantee yourself that you're dealing with a reputable company.
When searching for products on Alibaba, you can use the filters on the left side of the screen to search for suppliers based on the criteria listed above.
3. Contacting Suppliers
When you find a supplier that interests you, you don't just go ahead and place an order. You will want to talk to them first to discuss your order and make sure they can meet your expectations.
When looking at a product, page click "Contact Supplier" to send them a message. Here are some questions to ask them:
Are you able to customize or alter your products? If you're looking to create a slightly new version of an existing product, you'll need to ask them if they're able to do it. In most cases, suppliers are happy to work with you on this (assuming your requests are doable), but you'll want to make sure before you start the process.
Are you able to add my logo and branding to the product? This is similar to the last question but still important. If you have a logo that you want to be placed on the packaging or product, be sure to ask them if they're willing to do that.
What's your best price? It's important to note that the price listed on the product page isn't final. In most cases, the supplier will be willing to negotiate with you, especially if you're placing a larger order.
Do you have a refund policy? Hopefully, you're dealing with a company that's a part of the Trade Assurance program, but this is still a good question to ask. If you can get a refund through the supplier, you won't have to go through Alibaba if something goes wrong.
When can you deliver the order? If you have a specific plan in mind for receiving your items, verify that the provider you pick can achieve that date.
Only collaborate with vendors who satisfy all of your requirements. If anything about their reply raises a red flag, go on to a different vendor.
4. Getting your products shipped to you
Before you place your order, you'll need to decide how you're going to get your items shipped to you once they're ready. Most suppliers will be able to coordinate this for you and usually include the shipping price into the total cost of your order.
There are two ways to have your products shipped to you:
Sea Freight: Usually, this option is cheaper but will take a lot longer. Keep in mind that getting your products shipped to you by boat can take up to 40 days. So, if you want to get your shipment as soon as possible, you may need to look into another option.
Air Freight: Usually, this method takes about 5-9 days if you're shipping to the United States, however depending on the size of your items, it can get quite expensive.
If your order is under 200 kgs, air freight will usually be the wisest choice. If it's more than that, it'll most likely be more worth the price if sent by boat. The provider you chose will know how to price the choices for you correctly, and then you select the one that accordingly complies with your schedule and budget.
Train freight may even be accessible if you have located in India as well as Europe.  This may be a good middle ground among air as well as marine freight.
5. Sending your goods to Amazon
If you're a home-based merchant, you'll almost certainly use Amazon's Fulfilled by Amazon (FBA) service. You may even want to use an FBA forwarder instead of sending it directly to Amazon from China.
You'll ship all of your inventory to Amazon, and they'll store it in one of their warehouses. Then, when someone buys one of your products, they'll package and ship it for you.
You'll have to pay an additional fee for this, but the convenience is more than worth it, as individuals rarely have the space to store inventory or have the time and resources to ship orders to customers.
It might be more beneficial to have your carrier send your product straight to Amazon after you've dealt with them for a bit and trust them. Nevertheless, for your products to be approved, they must be packaged in a particular manner, so it's better to have them delivered to you first so you can examine them before submitting them to Amazon.
You'll need to go to your Seller Central account and create a shipping plan to begin. After that, Amazon will know the following:
The kind of items sent to them.
The number of items that are getting delivered.
The transport method is used to deliver the items.
Whether you'll be labeling your products yourself or if you want Amazon to do that for you.
It's important to make sure your goods are correctly packaged based on Amazon's specifications and deliver them to the specified address.
Recommendations & Quirks
If the steps above are considered, you will unquestionably become a pro seller. However, there are additional tips that should be noted before getting started.
The following are a few more ideas as well as methods to aid you along your journey as a seller:
Sell private label products
Merchandise with your emblem or marketed by your trademark are known as private-label goods. Although this method requires a bit more effort at first, it also provides plenty of advantages:
Distinguish yourself from your rivals: Offering a private-label item guarantees that you're not selling the same item as your rivals. The item may have a unique function that nobody else has or merely has more appealing advertising. In any case, it's a significant benefit.
Take over the buy box: If you're selling the same product as other sellers, you must share a listing with them. Whoever offers the lowest price is the one that makes the sale when someone clicks "Buy Now." However, if you sell a private label product, you'll have your listing, so when someone goes to buy your product, they're always buying from you.
Construct a name for yourself: If you can launch a great item that people enjoy, they will begin associating your business with it. Then you may start launching new goods under that name, allowing you to expand your business much faster.
Order a sample before placing an order with a supplier
Almost every provider will assure you that they can fulfill your needs and deliver a high-quality product. However, you should try it for yourself before investing in it to be certain.
Most vendors will gladly provide you a trial of your goods (if they don't, move on to another vendor). You'll have to pay a charge, but it'll be well worth it. It's difficult to get a true sense of anything from a photograph. To ensure that everything is as it should be, you must take it in your hand and inspect it in person.
Once you've received a satisfactory sample, you may order with faith in your provider's ability to deliver on their commitments.
Do not purchase and resell counterfeit goods
Even though Alibaba is a respectable merchant, it sells a broad range of fake products and low-cost knockoffs of major brand goods.
Be wary of this if you're seeking to market everyday items or brands. Alibaba isn't the place to go if you're looking for brand-name or legally licensed merchandise. For such kinds of products, you're better off working with local vendors as well as merchants.
Selling fake goods may result in a slew of legal issues for both you as well as Amazon, so if you're caught doing it, your profile can get suspended, and you won't be allowed to sell on the site again. Because the danger isn't worth the benefit, stay away from these items entirely.
Select a secure payment option
When purchasing items on Alibaba, you have various payment options, some of which are safer than others. However, in the majority of instances, you'll have five choices:
PayPal: If the provider takes PayPal, this is almost always the best alternative. It's really simple, and the business provides protection for the buyer.
Escrow Service: Additionally, escrow services are an excellent choice. Your funds will be kept by a third party and delivered after your order is received.
Letter of Credit: This is a highly safe solution. However, it may be rather difficult to implement, so not everyone enjoys it.
Bank Transfer: This is typically only recommended if you have a good relationship with the vendor. If something fails with your order, you have little or no redress if you use a bank transfer.
Western Union: If something bad happens, you won't have any redress, much like a bank transfer, so it's not the greatest alternative.
Remember to do your research and select a form of payment that best fits your comfort.
Final Thoughts
At first glance, sourcing items from China may appear complex. However, as you can see, Alibaba makes the procedure simpler as well as more pleasant. Of course, there are advantages and disadvantages to everything, but the advantages far exceed the disadvantages.
Michael Schwartz
Michael is the CEO and co-founder of taxomate, one of the leading ecommerce accounting integration software solutions.