Amazon.es
Wave

Intégration
Save time and money by automatically integrating Amazon with Wave.

Grow your business by understanding your businesses profitability.

Make tax time easier. Your accountant will thank you.
Start Your 14 Day Free Trial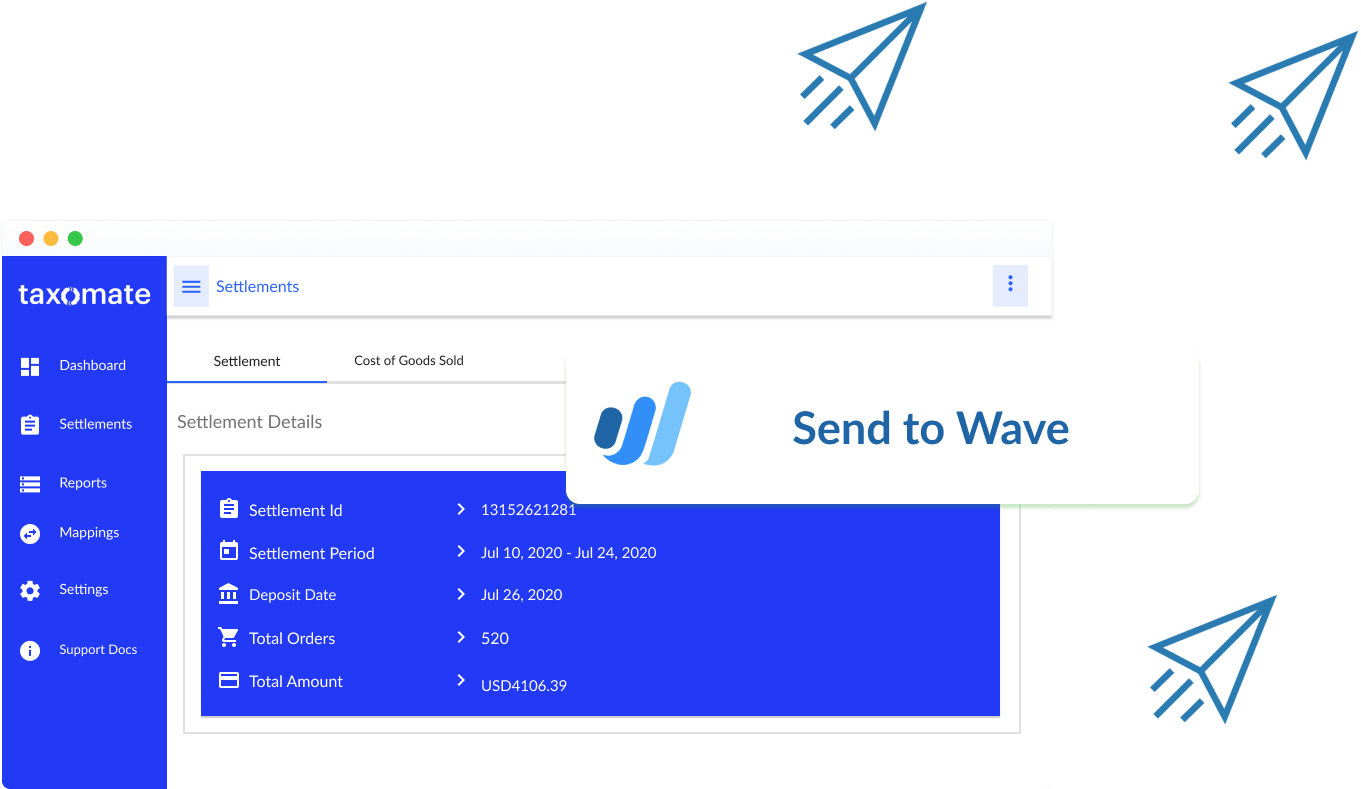 Why choose taxomate?
Réconcilier et enregistrer facilement Amazon.es Ventes en Wave

Il n'est plus nécessaire de comparer manuellement les ventes avec la somme forfaitaire déposée par le client. Amazon.es.

Économisez du temps et de l'argent

Affichage Amazon.es les dépenses, les ventes, les remboursements et les autres frais en Wave pour une réconciliation rapide et facile.

Synchronisation automatique Amazon.es avec Wave

Activez la synchronisation automatique pour importer et envoyer automatiquement vos règlements à l'adresse suivante Wave lorsqu'ils sont disponibles.

Incredible Support

With 1:1 onboarding and support at no extra cost and our step-by-step guides, it is easy to get started with taxomate in minutes so you can save hours each month.
Prêt à plonger ?
Commencez votre essai gratuit dès aujourd'hui.
Créez un compte et commencez à automatiser vos Amazon.es Wave la comptabilité !
S'inscrire gratuitement