Hack Amazon With The Best Review Management Tools for Amazon Sellers
Last Updated:
89% of prospective buyers in Amazon read available reviews before settling on a suitable seller. This means, if your Amazon account reflects poorly managed reviews, then 89% of your prospective clients are probably shopping from an alternative or the next seller. Amazon review management tools are essential in monitoring and managing your ratings.
Given that most of the buyers do not leave reviews or feedback and unsatisfied customers are more prompt to leave negative reviews, it is important that you manage your reviews to avoid losing more prospective customers.
A premier amazon review management tools give you more control over your accounts ratings, reviews, and feedback. A higher ratio of positive reviews and ratings enables you to win the "Buy Box". What other better way of multiplying your sales?
Which are some of these tools and how do they work?
Top 10 Review Management Tools For Amazon Sellers

FeedbackExpress is a cloud-based software solution that helps Amazon sellers automate and manage their feedback communication with buyers. This Amazon tool enables sellers to receive more positive feedback and product reviews, remove negative and neutral feedback, and increasing sellers' Buy Box percentage.
Here are some of the advantages of using FeedbackExpress:
Win More Buy Box: By increasing the number of positive feedbacks and product reviews will improve your seller metrics and ability to win the Buy Box.
Negative Feedback Monitoring: Automatically send negative and neutral feedback alerts directly to your phone and inbox. Easily generate messages to submit to Amazon for getting negative feedback removed quickly before it harms your ratings.
Higher Engagement: Professionally copywritten feedback requests and product review requests that are proven to have higher engagement rates from buyers.
Blacklist: This tool protects your seller rating by allowing you to exclude certain buyers or products.
Pros of FeedbackExpress
Access to professionally translated templates.
Easy to use and nice UI.
Customer support including email and live chat.
Free 30-day trial.
Cons of FeedbackExpress
No free plan. $20 per month for 1,000 emails.
‍‍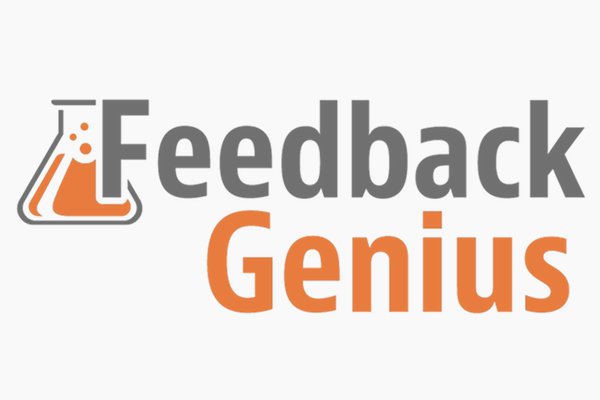 Feedback genius is one of the best Amazon reviews management tools. It enables Amazon sellers to request feedback and product reviews from customers. The tool also makes it possible for sellers to create automatic emails to attract positive reviews.
Here are some of the advantages of using Feedback Genius:
Negative feedback monitoring: Feedback Genius sends automatic notifications to sellers on any negative review posted on their account.
Automatic analysis and reports: This tool provides a detailed analysis on the effectiveness of the generated emails.
Advanced Editors (WYSIWYG): These editors enable you as a seller to edit your emails and to include important business credentials like product reviews link.
Pros of Feedback Genius
Automatically generates thousands of emails daily
Budget-friendly (Free for small scale sellers)
Cons of Feedback Genius
‍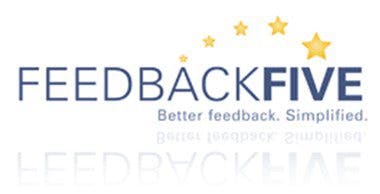 Feedback Five is a great tool in managing your Amazon reviews. It is mostly popular for budget guided plans. Feedback Five offers different plans to amazon sellers using its services. The different plans offer different services for the value paid.
This tool is ideal as it caters to all seller volumes and scales conveniently.
Here are some positive features of Feedback Five:
Automatic emails: Feedback five provides a platform for Amazon sellers to create and send emails, reaching out to buyers directly. The emails generated and sent are dependent on your suitable plan of choice.
Customized campaigns: This tool allows you to include the business details and to model the messages according to your taste.
Manage feedback: Feedback five makes it possible for you to take control of the feedback your customers leave on your account.
Match Buyers: The tool helps you identify who (which buyer) left which review. That way it is easier to reach out to your customers.
Receive alerts: You conveniently get notifications on any reviews and feedback left on your account
Pros of Feedback Five
Matching buyers
Easy to budget and bill
Cons of Feedback Five
‍
AMZ Finder is a great tool. It is easy to use and very convenient especially since it is compatible with most devices including smartphones.
The monitoring process with AMZ Finder is so easy and advanced.
Features of AMZ Finder include:
Compatibility: The AMZ Finder tool can be supported by many devices including smartphones
Match Buyers: Like Feedback Five, AMZ finder enables the sellers to identify which customer left a review.
Direct Reply: AMZ Finder is a more innovative tool. It enables the user (seller) to respond to a review publicly
Multi- Markets: With AMZ you can manage reviews from different platforms on the same dashboard.
Pros
It is a more advanced tool
Cheaper when handling various market accounts
Cons
Requires a certain level of skill to use.
‍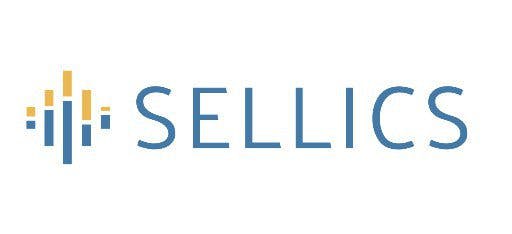 Sellics is a leading review tool suitable for all levels of brands and sellers. It is a recommendable tool for use in; optimizing rankings, managing reviews, observing prices, and competitors.
Benefits features of Sellics include:
Ranking Optimization: Sellics is able to track, optimize, and master your Amazon Keyword rankings. It also provides a platform that enlightens you with different strategies of optimization.
Review management: You get notifications on any reviews from your customers. Also provides a platform for you to respond to reviews.
Customized Campaigns: This tool allows you to tailor messages and emails to appeal directly to your preferred clients.
Other additional features: Profit dashboards, PPC Manager, Inventory Control and Competitor monitor
Pros
Offers important additional Amazon tools
Boosts your optimizations
Cons
‍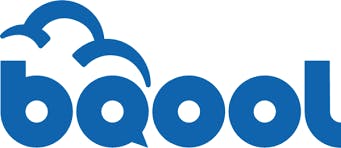 Bqool is a multifunctional Amazon tool that is effective in handling several duties in your Amazon account at a go.
It consists of; Repricing Central, Feedback Central, Research Central and Review Central features. These features come in handy in:
Guiding you on how to price products to enhance chances of winning the "Buy Box"
Requesting feedback and reviews
Monitoring reviews
Pros of BQool
Handles diverse functions simultaneously
User Friendly
Cons of BQool
‍
Like most of the amazon review management tools, Salesbacker helps sellers get more reviews, identify their optimization rankings, and improve the monitoring process.
Benifits of Salesbacker include:
Pre-built email templates: Sales backer has prebuilt templates to save you the hustle of coming up with emails or the expense of paying experts to do it for you.
Constant notifications: No reviews slip your inbox.
File Attachments: This tool offers a platform for users to upload files in case you want to reach out directly to your clients.
Pros of Salesbacker
Pre-designed email templates
Accurate analysis of rankings
Cons of Salesbacker
‍

This is a review management tool that is popular among various markets including; Amazon, eBay, and Trust pilot.
Features of Xsellco include:
Automated processes: Xsellco offers automatic feedback requests on Amazon, eBay, and any other online local stores
Multichannel feedback management: Allows you to manage all accounts in one dashboard
Integrated into multiple stores.
Pros of Xsellco
Easier to use when handling multiple online accounts
Cheaper
Cons of Xsellco
‍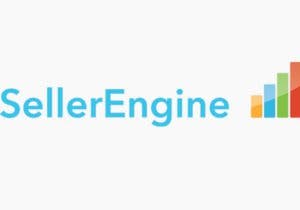 Seller engine is a versatile software tool that allows acts as a multifunctional amazon seller tool. It can handle various seller tasks, including:
Product research and inventory dashboard
Email customers
Easy product entry & Inventory Management
Label printing and FBA shipment management
‍
Kibly is a remarkable review management tool. Unlike most of the tools in this list, Kibly has the best customer support and is easier to relate with.
The tool helps you track orders, get more reviews and email performance. Kibly is a great tool and user friendly especially for starters.
Michael Schwartz
Michael is the CEO and co-founder of taxomate, one of the leading ecommerce accounting integration software solutions.