How to Find an Amazon Accountant or Bookkeeper
Last Updated:
While books, balance sheets, accounts payable, and more are the lifeblood of your business, you may dread the day when you have to start thinking about these things. Often sellers don't consider them until the time comes to pay taxes and certainly don't hire an Amazon Accountant when they start selling.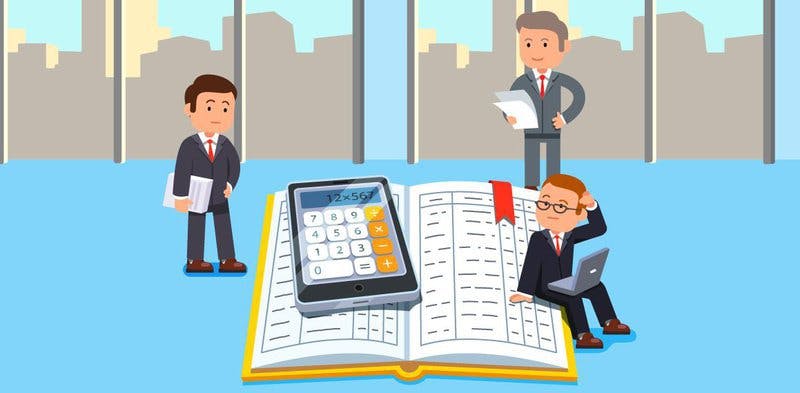 Or maybe they started their business and were in charge of keeping everything up to date. Now the business has grown, and it's getting more complicated and challenging to keep up with everything.
It's time you called in the professionals to help with your Amazon business.
Perhaps you've considered hiring an accountant or a bookkeeper for your business before. Maybe you even worked with one as a one-off. However, now the time has come where you need to consistently have someone there in charge of the books of your business.
The problem is that people use the terms "accountant" and "bookkeeper" interchangeably. They serve two very different functions.
If you want to know how to find an Amazon accountant or bookkeeper, then the first step is knowing whether you need an accountant or a bookkeeper.
What Do Amazon Bookkeepers Do?
As the name implies, a bookkeeper is in charge of "keeping the books" of a business.
They work in the business focusing on the transactional nature of that business. That includes things like recording sales, documenting expenses, processing payments, handling payroll, and keeping the books balanced at the end of the month.
A bookkeeper is also in charge of tracking accounts receivable and accounts payable records. They may use simple accounting software or bookkeeping systems to easily keep track.
For accounts payable, that means ensuring all invoices are correct and bills are being paid properly to avoid fines and penalties. Accounts receivable involves issuing invoices to clients, following up with clients over outstanding balances, and recording any payments received.
Bookkeepers may also help with handling petty cash and putting together financial statements.
What Do Amazon Accountants Do?
An accountant will take a broader look at the financial health of a business. Accountants are certainly able to do anything that a bookkeeper can, but they are better to bring in when considering long-term financial decisions.
On top of this, an accountant or a CPA (a certified accountant) is responsible for ensuring a business complies with all tax laws and they prepare tax returns for the end of the year. This includes going over any deductions and credits that you may be eligible.
Accountants can analyze your Amazon books. They can find trends and discrepancies. They also prepare the end-of-year financial statements.
What to look for in Amazon Accountants or Bookkeepers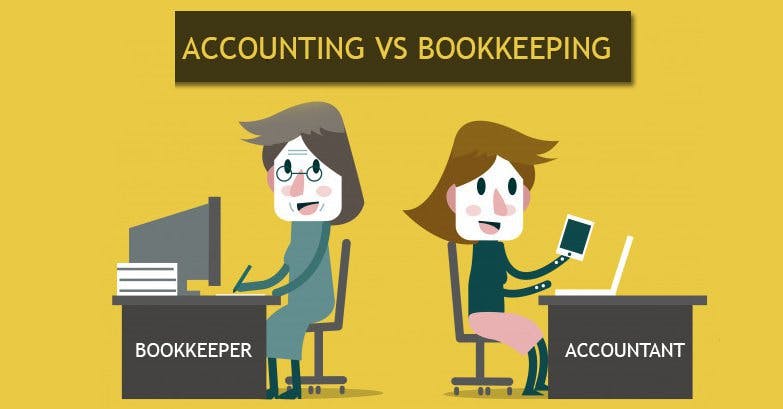 The first step is deciding if you need an accountant or a bookkeeper. Keep in mind Amazon bookkeeper keeps track of income and expenses, process invoices, administer payroll, and reconcile bank statements. An Amazon Accountant is better for financial advice and long-term planning.
After choosing between the two, it's time to find one. Amazon Bookkeepers can be retained on a contractual basis, part-time basis, or full-time basis depending on what you need.
No matter which option you choose, a bookkeeper should meet specific criteria. Here's what to look for when choosing an Amazon accountant or bookkeeper.
Criteria #1: Education
As they serve two different purposes, accountants and bookkeepers might have different educational backgrounds.
You should find someone that has at least done some formal coursework with an accredited institution such as a community college.
Criteria #2: Experience
As important as education is, there's no substitute for a good experience, especially when it comes to Amazon. It takes something a little different to manage the books for an Amazon business.
Find an accountant/bookkeeper that has experience working with Amazon. Your best option is to find an Amazon Accountant. Hiring a bookkeeper or accountant without any experience with Amazon is just asking for trouble.
Criteria #4: Attention-to-Detail
Any financial work requires careful attention to detail. You must find someone who has a detail-oriented personality.
If someone you are considering seems disorganized, then this is a big red flag that they won't be able to handle the job. If they are very organized and show up to an interview with plenty of information and resources, they could be the right person for the job.
Criteria #5: Technological Skill
You definitely need someone who knows their way around a computer when running an online business, such as an Amazon business.
The good news is that many bookkeepers have a good grasp of technology as bookkeeping itself is now mostly digital,
Find someone who has experience not just with Amazon, but also with the accounting software that you use (QuickBooks, Xero, Freshbooks, etc.).
Criteria #6: Cost
Cost is an essential factor when it comes to choosing a bookkeeper. How much it costs to hire one depends on what you need them to do. The more work they have, the more it'll cost to hire them.
Expect to pay anywhere between $5 and $50 per hour depending on the complexity of the task and how much work they have to do.
Keep in mind, Amazon accountants and bookkeepers will likely require you to purchase or subscribe to accounting software that makes it easier to calculate financial numbers, such as cost of goods sold, cash flow, profit and loss, chart of accounts, sales volume, etc.
Finding the Right Amazon Accountant for your Amazon Business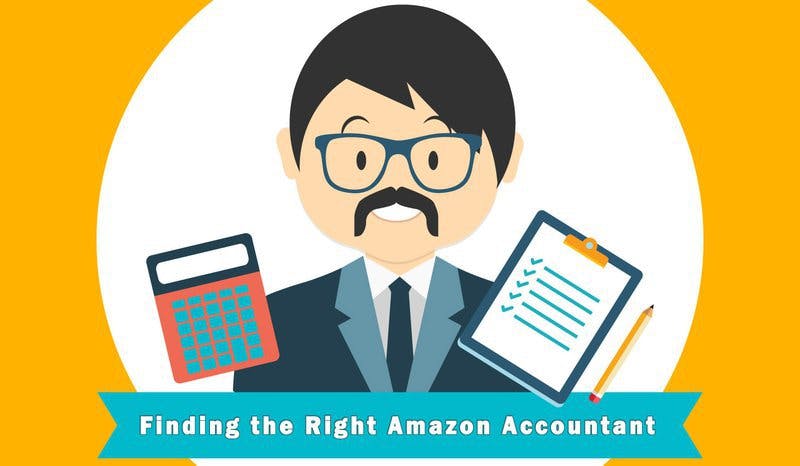 There are several things to consider when choosing an accountant or bookmaker for your Amazon business. One of the most important things to look for is experience with Amazon.
Find someone who knows what you need and can deliver on it. Don't forget to check their qualifications too. A fully certified CPA is usually the more expensive option, but they are often providing the best quality and advice.
Upwork is a great place to find quality bookkeepers and accountants. We have found a number of highly skilled CPA accountants that specialize in e-commerce and Amazon businesses.
Although it is the easiest option, you will likely have to sift through a bunch of applicants. Remember to be careful and really try to weed-out during the selection process.
Freelancer is another great site to hire bookkeepers and accountants from. It is very similar to Upwork.
Peopleperhour has become very popular in the United Kingdom but is used around the world. It is very similar to the other freelancing platforms.
LinkedIn isn't just great for networking but can be a very useful tool to find employees. Simply search "Amazon Accountant" or "Amazon Bookkeeper" and lots of results will appear. You can then message the accountant/bookkeeper you are looking to work with.
If you are in need of someone more local, you may want to post a job on Indeed. Applicants to start flowing in shortly after you post. Remember to be specific about the qualifications and expectations you have for your Amazon Accountant or Bookkeeper.
Disclaimer: The above information is made available on a good faith basis and is intended only for general education. The article is not to advise on tax or legal issues. We recommend getting in touch with a duly certified tax professional or CPA to assist with any topics raised by this article.
Michael Schwartz
Michael is the CEO and co-founder of taxomate, one of the leading ecommerce accounting integration software solutions.