How do I lower Amazon seller fees? Tips to Reduce Amazon FBA Fees and More
Last Updated:
If you sell on Amazon, you must become aware of all the Amazon fees you will have to pay. These Amazon fees can significantly affect how much profit you make, so you must know this information and the procedures for reducing them. This article will guide you through different types of Amazon fees, strategies to reduce them, and ways to increase your profit margin.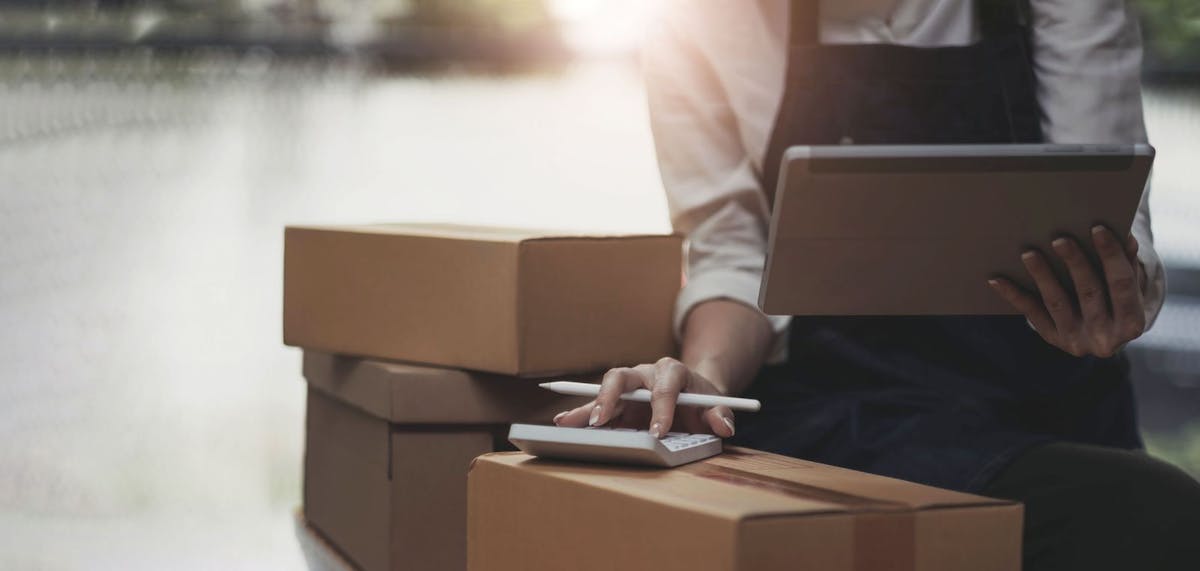 What are Amazon Seller Fees?
Simply stated, seller fees are what Amazon charges you to sell on their platform. These include fulfillment, referral, storage, and shipping fees. Amazon charges their sellers these to cover the costs of facilitating sales and boosting. These fees cover all costs that Amazon incurs when facilitating your sales and increasing the visibility of your marketplace products. In return, you get to tap into their huge customer base and use their big shipping infrastructure. Learn more about Amazon seller fees here.
How are Amazon Seller Fees Calculated?
Seller fees on Amazon are based on the item sold, the category of that item, and the type of fulfillment. For example, if you go with Amazon FBA (fulfillment by Amazon), you must pay additional charges for storage and handling. If you are fulfilling the order yourself, you must pay shipping and storage charges if the inventory is stored in Amazon's warehouse. The referral fee is a percentage of the sale price and can differ depending on the item's category.
What is the Impact of High Amazon Seller Fees on Your Business?
Higher fees mean lower profit margins and less money in your pocket. High Amazon seller fees will hamper your ability to profit from your products. You might even have to increase your prices to cover your Amazon fees, making your products less competitive and potentially hurting your sales. High Amazon seller fees can limit your business's profitability and growth potential in the long run.
What are Your Options for Reducing Amazon Seller Fees?
Fortunately, there are ways to reduce Amazon seller fees and increase profits. Some of these choices include improving your inventory performance, negotiating lower charges with Amazon, and switching over to an individual seller account. Let's take a look at the various strategies available.
Understanding Different Types of Amazon Seller Fees
What are Referral Fees?
The referral fee works like a commission charged by Amazon for promoting your products and bringing in potential customers. This is a percentage charged based on the item price and therefore differs depending on which category the product falls into. For instance, the referral fee is 15 percent for toys and games, clothing gets a 17 percent referral fee, and electronics get 8 percent.
What are Fulfillment Fees?
Fulfillment fees are the costs that Amazon charges for handling and transporting your products. These are mostly varied by the size/weight of the product, its category, and the type of fulfillment method you picked for it. Picking Amazon FBA means you'd need to pay extra for storage and handling costs
What are Storage Fees?
Inventory held by Amazon is subject to storage fees. The fees are based on how much inventory you have, and the season of the year. For instance, long-term storage applies to items that have been in an Amazon warehouse for more than 365 days. It is advisable that you keep track of your inventory levels and do not overstock since this will result in higher storage charges.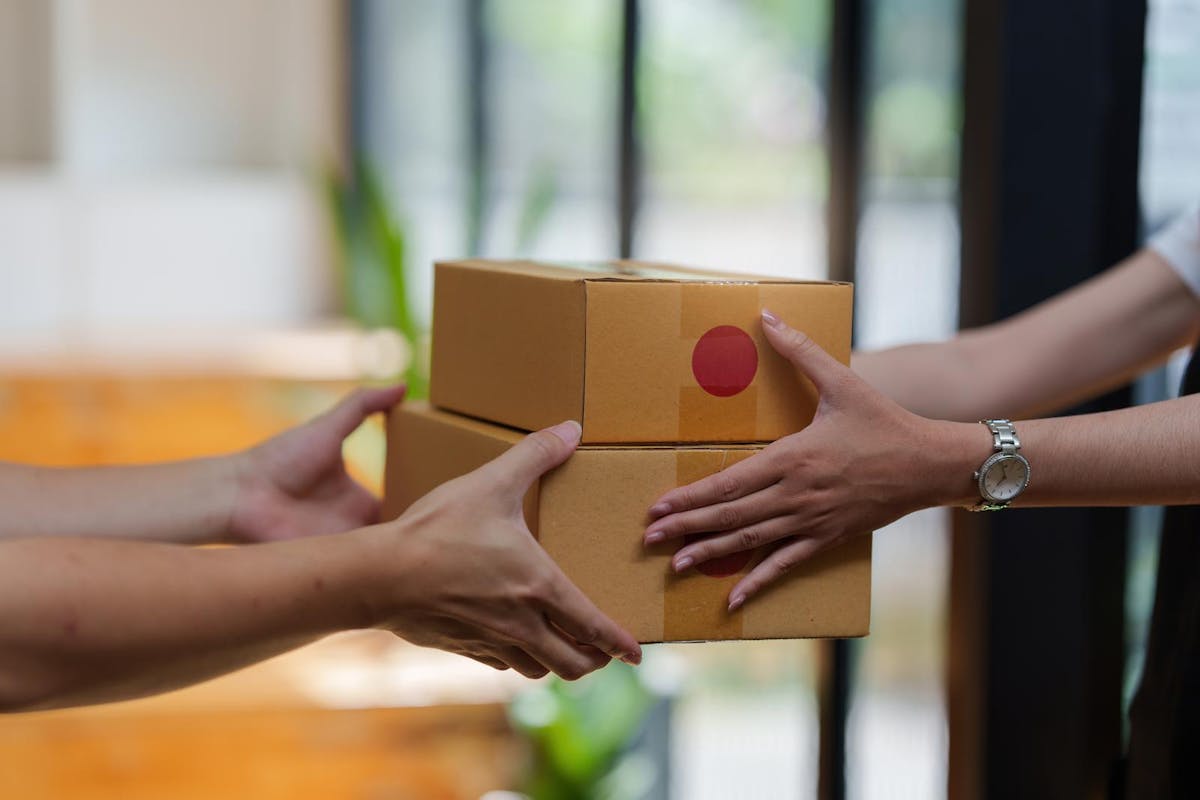 Strategies for Lowering Amazon Seller Fees
Optimizing Your Inventory Performance
Optimizing your inventory performance is one way to lower Amazon seller fees. Avoid overstocking by keeping only what you need. This means having just enough products to meet the demand from your customers. If you overstock, you'll have to pay higher storage fees and face slower sales. Track your inventory levels closely and use sales data to calculate potential demand. These steps will help you prevent stockouts and overstocking. Did you know you can use the Amazon Seller app to manage your inventory? Find out more about what this app can do here.
Negotiating Lower Amazon Seller Fees
You may negotiate lower Amazon seller fees by speaking directly to customer service at Amazon. You can also opt to use a service like Amazon sellers club. Prepare the necessary sales data and competitor pricing to support your request for lower fees. If the company recognizes you as a valuable seller, they may be more amenable to reducing the fees that they charge.
Switching to an Individual Seller Account
By changing to an individual seller account, you can save some money if you're a low-volume seller. With an individual seller account, there's no monthly subscription fee (like with service providers), but there is a $0.99 per item fee every time you sell something. This may be cheaper than a monthly subscription fee if you aren't making much money.
The Impact of Amazon Fees on Your Profit Margin
How to Calculate Your Profit Margin
Calculating your profit margin is vital for understanding how much money you're making from each sale. Your profit margin is represented by the difference between the cost of the item and its sale price. Thus, to calculate your profit margin, simply subtract the cost of goods sold (COGS) from the sale price and then divide that figure by the sale price itself. Want to learn more about calculating your true seller profit? Click here.
What are Long-Term Storage Fees, and How to Avoid Them?
Long-term storage fees are calculated based on your inventory's duration in Amazon's warehouse. Items stored in Amazon's warehouse for over 365 days are subject to long-term storage fees. This is added to the standard storage fees. To avoid paying for long-term storage, track your inventory levels regularly, and do not keep any items that are not selling. You can also use your promotion plans and discounts to make sales and reduce your inventory level.
How to Increase Your Profit Margin with Amazon Business?
Signing up for Amazon Business will allow you to maximize your profit margin with the company. Amazon provides customers customized pricing, free shipping, and business-only pricing on millions of products. This allows you to tap into a larger customer base and minimize procurement costs.
Tips for Lowering Your Amazon FBA Fees
Understanding How Amazon Charges FBA Fees
FBA fees are calculated based on the size and weight of products sold under their Amazon fulfillment program and on how long they're stored in Amazon's warehouse. Don't worry. Amazon gives you tools to project your costs and fees. You can calculate your fees using an Amazon FBA calculator to plan accordingly.
How to Lower Your Amazon FBA Fees per Cubic Foot?
Reduce your Amazon FBA costs by bundling products, as well as reducing packaging. Using smaller packages can mean less cubic footage and lower fees for you. Bundling several items in the same package can also reduce shipping costs since you'd be shipping several products in one package. 
What are the Benefits of Switching to an Individual Seller Account?
This switch benefits sellers with only a few dozen sales per month. With an Individual Seller Account, you only pay $0.99 per item sold instead of a monthly subscription fee. Entities selling only a handful of products will find individual seller account a cheaper option.
Lowering your Amazon seller fees is one of the steps on the way to a profitable Amazon business. Knowing different kinds of Amazon seller fees, applying strategies to reduce them, and increasing profit margin are vital keys to increasing your bottom line and achieving long-term success on Amazon. You cannot grow your Amazon business without fully understanding how to lower your Amazon fees.
Frequently Asked Questions
How can I lower my Amazon seller fees?
Choose the right selling plan to lower your Amazon seller fees according to your sales volume. The Individual plan with per-item fees is suitable for selling less than 40 items monthly. In comparison, the Professional plan incorporating a monthly subscription fee is better if you sell more than 40 items monthly. Secondly, pick which category to refer your product and optimize referral fees because different categories have different fee structures. Lastly, take advantage of Fulfillment by Amazon (FBA), through which you can store and ship products, especially if you have a high order volume, because it can be a cheaper option despite associated fees. In addition, price your products at a competitive price so that more customers check out your products, and you earn lower referral fees on Amazon.
What are the most common Amazon seller fees?
The most common Amazon seller fees are referral fees, fulfillment fees, and storage fees.
How are Amazon seller fees calculated?
Seller fees are based on the category, selling price per item, and the fulfillment method for the item ordered.
What is an Amazon referral fee?
An Amazon referral fee is a percentage of the item price charged by Amazon for every item sold.
What is an Amazon FBA storage fee?
You will be charged an Amazon FBA storage fee for inventory storage in fulfillment centers provided by Amazon.
How can I reduce my FBA fees?
You can reduce Amazon FBA fees by selling fewer products and negotiating lower fees. You can also reduce your cost by improving inventory performance.
What is a professional seller account on Amazon?
A professional seller account is a subscription-based membership that creates an online business allowing you to sell as many products and take advantage of additional selling tools on Amazon.
Does using Amazon fulfillment help reduce my fees?
Yes, Amazon fulfillment can help lower your costs by eliminating the costs of packing and shipping and handling your product.
How can I reduce my monthly inventory storage fees on Amazon?
You can reduce or eliminate monthly inventory storage fees on Amazon by minimizing the volume of accumulated inventory, eliminating slow-moving products, and using the suggested removals function that Amazon displays each month. You pay lower storage fees if you have fewer products to sell at their warehouses.
What are FBA fulfillment fees?
Fulfillment fees are the costs for packing, shipping, and handling your products to customers, which are charged by Amazon.
Does Amazon offer any programs to help reduce seller fees?
Of course, Amazon has various programs like Seller Fulfilled Prime and Small and Light to make it more affordable to their sellers on their platform.
Michael Schwartz
Michael is the CEO and co-founder of taxomate, one of the leading ecommerce accounting integration software solutions.