With GoDaddy Online Bookkeeping Shutting Down, What is the Best Godaddy Bookkeeping Software Alternative for eBay, Amazon, Etsy Sellers?
Last Updated:
On May 24, 2022, GoDaddy sent the following email to its customers:
"After much consideration, we've made the decision to discontinue Online Bookkeeping on June 18, 2022. At that time, the Online Bookkeeping tool will stop importing transactions from your connected channels, and your existing data will be archived. To provide you with the best possible experience going forward, we've partnered with Intuit to offer you a special discount on QuickBooks Online.
You have until September 30 to download your Online Bookkeeping content. You can either move your data to QuickBooks using our migration tool, export your .csv file, and import it to another accounting platform. You'll receive a prorated return for any time remaining on your term.
We appreciate your business and are here to help make your transition as smooth as possible."
To know this surprise, eCommerce sellers were frustrated. Luckily there are several bookkeeping alternatives to GoDaddy.
How does GoDaddy Online Bookkeeping compare to Wave?
GoDaddy Bookkeeping was a cloud-based bookkeeping and money accounting software for small businesses. Wave Accounting is similar software that offers many of the same features. Both software programs offer invoicing financials, tracking expenses, and creating financial reports. However, Wave Accounting has some worth its cost additional features that GoDaddy Bookkeeping does not, such as tracking inventory service tasks and creating purchase orders. Overall, both software programs are similar in terms of features and functionality. With our taxomate integration software, you can connect Amazon, eBay, and Walmart (coming soon) to Wave.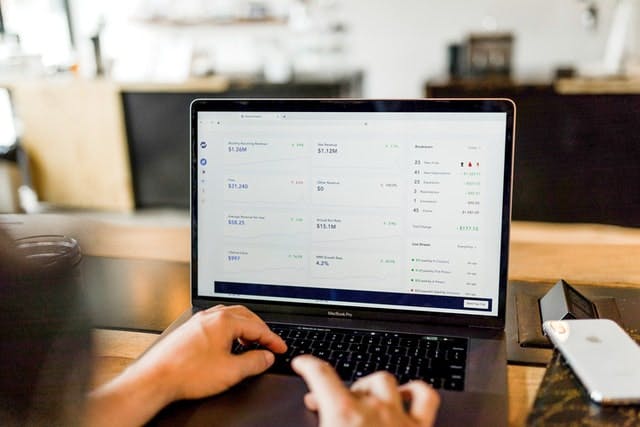 How did GoDaddy Online Bookkeeping compare to QuickBooks Online?
GoDaddy Online Bookkeeping was a basic accounting software, whereas QuickBooks Online is a more comprehensive single place accounting solution. QuickBooks Online includes important features such as invoicing, tracking inventory, and creating financial reports, which were not included in GoDaddy Online Bookkeeping. With our taxomate integration software, you can connect Amazon, eBay, and Walmart (coming soon) to QuickBooks Online.
How did GoDaddy Bookkeeping compare to Xero?
GoDaddy Bookkeeping was cloud-based accounting software that offered features similar to Xero. However, there are some key different features between the two platforms. For example, GoDaddy Bookkeeping does not offer as many integration levels as Xero, and it also lacks some of the more advanced accounting features offered by Xero. However, GoDaddy Bookkeeping is significantly cheaper than Xero, making it a good option for small businesses or startups on a budget. With our taxomate integration automate software, you can connect Amazon, eBay, and Walmart (coming soon) to Xero.
What is the best alternative to GoDaddy Bookkeeping account?
There are many web-based alternatives to GoDaddy Bookkeeping, but the best depends on your needs. Wave and taxomate are the best options if you need a simple and free bookkeeping management solution. Another easy solution is Xero with taxomate, which is the best option for small to medium-sized businesses. If you need a more robust solution that can handle multiple complex tax situations more than standard, then QuickBooks Online along with taxomate may be the better choice. Ultimately, the best alternative for you will depend on your specific needs.
How do I export my business data from GoDaddy Bookkeeping?
To export your data from GoDaddy Bookkeeping, go to the "Settings" tab and click on the "Export Data" button. From there, you can choose to export your data as a CSV or PDF file. You'll have until September 30, 2022, to download your data to .csv files.
After signing up, taxomate will walk you through an easy, quick setup process and connect all your eCommerce channels and your QuickBooks/Wave/Xero account. When a payout or settlement from eBay, Amazon, Shopify, or Walmart taxomate is available, taxomate automatically pulls in the payout along with all transaction information, including all sales, refunds, fees, and taxes.
Frequently Asked Questions
How do I integrate eBay with QuickBooks, Xero, or Wave?
You'll need to connect your eBay account to the accounting software to integrate eBay with QuickBooks, Xero, or Wave. Once you've done that, you can start transferring data between the two platforms. To do this, you'll need to use a third-party tool like taxomate.
What accounting software do you use for your Etsy business?
I use QuickBooks Online for my Etsy business. It's great accounting software that helps me keep track of my sales and expenses. I highly recommend it to anyone looking for an easy-to-use and affordable accounting solution.
So what does this mean for Etsy sellers using GoDaddy as their bookkeeping system?
You will still be able to log into Etsy and download your monthly sales reports. You can also log into GoDaddy Bookkeeping for Etsy to track your company expenses and income. However, you will not be able to manage your Etsy account with GoDaddy Bookkeeping. You will need to manually enter your Etsy sales data into the system. You will need to switch to another system if you are an Etsy seller who uses GoDaddy as your bookkeeping system. QuickBooks is a popular alternative to GoDaddy, and it integrates with Etsy, so it should be a fairly easy transition.
I have been using the GoDaddy Online Bookkeeping Invoice product for years. Will I be able to continue to send invoices to my customers?
Unfortunately, GoDaddy will stop importing data from marketplaces, banks, etc. into GoDaddy Online Bookkeeping on June 23rd, 2022. If you use the invoice tool, you can continue using it at no charge until September 30, 2022.
What QuickBooks Online plan is right for me?
QuickBooks Online 'Simple start' has most of the GoDaddy Online Bookkeeping 'Essentials' support plan features. If you are interested in tracking the real time, access to more employees, etc., you should consider QuickBooks Online 'Essentials' or a higher plan instead. Please visit https://quickbooks.intuit.com/pricing/ to get additional information.
Michael Schwartz
Michael is the CEO and co-founder of taxomate, one of the leading ecommerce accounting integration software solutions.